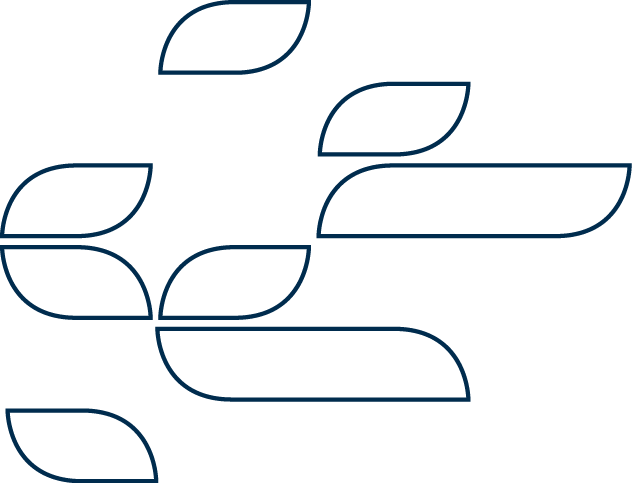 our philosophy
Between rising sea levels, increasing global weather catastrophes and ever-more dooming climate prognoses, it's clear that we can't keep going on with business as usual. For the sake of the future of planet earth, we need to act now.
At FS Investment it's our goal to take action against climate change and the dramatic global decline on biodiversity by funding and mentoring early-stage environmental and Life Science startups and business ideas that are working towards creating a positive impact on the planet.

As business owners in the Life Sciences with over 60 years of combined experience, we want to offer our expertise and guidance, as well as financial support. We're happy to advise entrepreneurs with topics such as business proposals, financing, development strategy, general corporate governance, and HR. We love learning about innovative ways that entrepreneurs are approaching sustainable solutions and foster a mutual learning environment instead of a top-down approach.
Our core belief is that transitioning to sustainable industries and lifestyles are vital factors in solving our environmental challenges. We're here to roll our sleeves up and make that happen.
Dr. Carmen Zirngibl
Founder and Managing Partner
»Since my teenage years, I have been passionate about environmental protection and reversing climate change. I'm honored to be in a position to have gathered more than 30 years of business experience I can share with young companies who are creating businesses to further this cause. I believe in contributing to a sustainable future through supporting others and working together.«
Carmen founded DCZ Executive Search GmbH in 1997 in Düsseldorf, Germany, entering the market as the first consultancy specializing in recruiting for biotech companies.

In addition to her excellent track record in executive search consultancy dedicated to the life sciences, healthcare and technology-focused industries, Carmen displays an in-depth understanding of research and development in academia as well as in industry.
Carmen is the CEO of DCZ Executive Search, joined FS Life Science Investment as Managing Partner in 2012, and in 2017 joined the advisory board of BioEcho Life Sciences GmbH. In these roles, she offers consultancy on the topics of HR and sustainability.

Carmen has a background in natural sciences, including high-profile studies and research at the Universities of Oxford, Marburg and Regensburg.

Carmen is passionate about sustainability and environmental protection, and is an active supporter of ThankU.
Dr. Frank Schäfer
Founder and Managing Partner
»As a successful entrepreneur and leader I'd like to pass on what I've learned and give forward to the next generation who are working to protect our planet through innovation. I believe that only by supporting these new ideas can we shift industries away from harming the environment and towards making a positive impact at scale.«
Frank is co-founder and member of the board at BioEcho Life Sciences. Until recently, he was co-CEO of BioEcho responsible for Sales & Marketing, Business Development, Finance and HR.

Frank has 28 years of experience with biotech companies where he held R&D and General Management positions. He co-founded three companies and has profound hands-on knowledge in strategic development, fund-raising, and setting up start-up endeavors.
Frank spent 16 years in various functions in R&D at Qiagen, Germany, and 3 years with US-based Caris Life Sciences, a leading precision medicine service provider.

Frank also founded Cube Biotech, Germany-based protein service provider and is active as a Business Angel via FS Life Science Investment since 2012.
portfolio
Our current and previous investments.
BioEcho Life Sciences
Global biotech tools and genomic services company with labs and offices in Cologne, Germany, and Boston, MA, USA
Sustainability pioneer: introduced consideration of sustainability into the molecular biology sector and reduced 70% of plastic waste
70 employees in 2022
products:
kits and services based on their new-to-the-world single-step nucleic acid extraction technologies that offer significant speed-up and simplification
markets:
pharma and biotech / molecular diagnostics / plant breeding / genomic research
status of investment:
active
go to website

Cube Biotech
Biotech tools and services company based in Monheim, Germany and Wayne, PA, USA
Supports the pharmaceutical and biotechnical community with technologies and techniques, for the full spectrum of protein research
products:
kits, membrane protein products and protein services
markets:
pharma / biotech
status of investment:
exit
go to website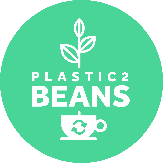 Plastic2Beans
Distributor of maximum sustainable and fair-trade Ethiopean highlands coffee
Finalist of the Germany Sustainability Prize and winner of numerous sustainability awards
Build a plastic recycling system in Ethiopia
products:
speciality coffee sold in reusable glass containers to help reduce packaging waste
markets:
retail
status of investment:
active
go to website

capacura
Impact investment organization based in Cologne, Germany
Investing in startups made easy and democratic through small investments.
18 employees
products:
Small-scale investment products from 1000€
markets:
education / health / environmental protection
status of investment:
active
go to website

eco:fibr
Pulp production company based in Hannover, Germany
Use of crop waste (e. g., pineapple) to replace trees as the starting material for pulp (cellulose) for paper production
Energy-saving circular production process
High-quality products
5 employees
products:
pulp (cellulose) for the paper industry
further products for use in the pharmaceutical industry (e. g., lignin, proteins)
markets:
paper industry / pharmaceutical & chemical materials
status of investment:
active
go to website

WM Therapeutics (WMT AG)
Pharmaceutical company based in Heidelberg, Germany
Discovery and development of novel cancer therapies based on small molecules
Mode of action: interference with cancer cells' Warburg metabolism in order to restore tumor accessibility for the body's own immune system
Affordable therapies against a broad spectrum of cancers (focus on gastro-intestinal cancers, e. g. pancreatic carcinoma, and multiple melanoma)
<20 employees
products:
small molecule-based cancer therapeutics
markets:
pharma
status of investment:
active
go to website

Boomerang Systems
Logistics company based in Hamburg, Germany
High-quality bags and boxes made from recycled materials
>50-fold reusable
Return by folding and posting (regular mailbox)
Deposit return scheme
Development of software solutions to be integrated into customers' online shops
<20 employees
products:
reusable bags and boxes for shipment of small goods
software systems for integration into online shops
markets:
retail (online shops)
status of investment:
active
go to website
Biotech Start-up (in stealth mode)
Biotechnology company, Germany
Development of additives for infant nutrition that are identical to breastmilk components
Promoting a healthy gut microbiome and addressing neonatal challenges such as feeding intolerances
Final goal: nature-identical animal-free infant formula
Strong patent portfolio
<10 employees
products:
small molecules and proteins as additives to infant formula
additives and services for other industries (e. g., cosmetics, pharma)
markets:
food (infant nutrition) | cosmetics | pharma
status of investment:
active
Ready to plant a new seed?